This healthier Butternut Squash Mac and Cheese recipe is made with lots of good-for-you squash, it's easy to make in just 30 minutes, and it's SO cozy and creamy and delicious.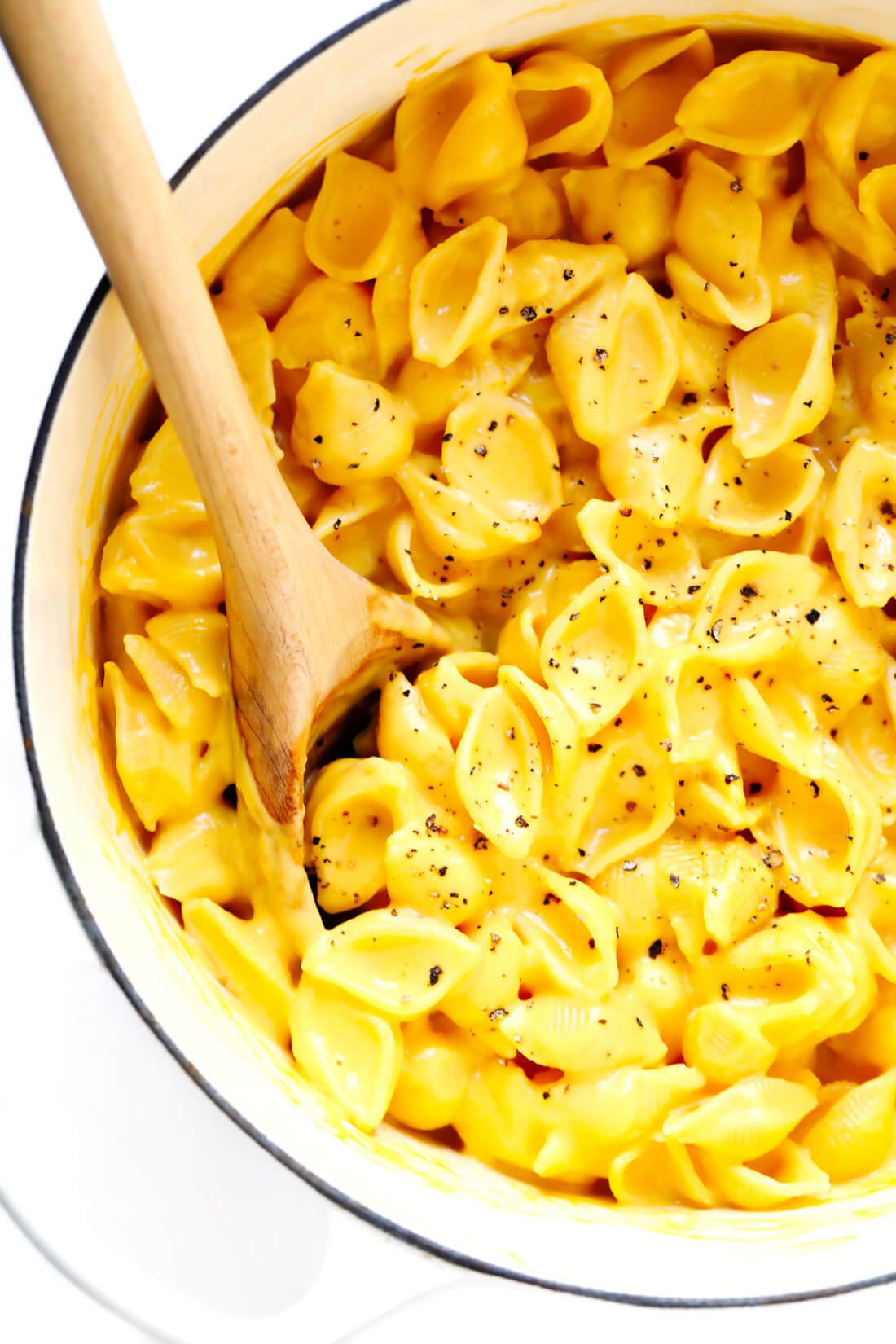 Happy first day of autumn, everyone!  I thought it only appropriate to celebrate with a warm pot of healthy-ish, seasonal, cozy comfort food…
…this butternut squash mac and cheese! ♡
I've been tinkering around with this recipe all month and think that I finally got it just right.  First off, I'm happy to report that there is an entire pound of butternut squash hiding in here, with its subtle nutty sweetness that perfectly balances the rest of the savory, creamy sauce.  I've also lightened up the sauce a bit by using milk instead of cream and using a small-but-mighty handful of flavor-packed sharp cheddar cheese, all of which still somehow magically yields the most luxurious, silky, creamy butternut cheddar sauce.  If you happen to have some fresh sage on hand, I also highly recommend taking the extra 2 minutes to fry up some crispy sage leaves to add to the mix.  Or of course, as always, you're more than welcome to add any other extra veggies (maybe broccoli or mushrooms), proteins (chicken, bacon, sausage), herbs (rosemary, thyme) or nuts (walnuts, pepitas) that sound good too.
That said, we totally just served this plain with a side salad and some roasted broccoli and absolutely loved it.  That butternut squash cheese sauce is endlessly rich and comforting.  (And also a great way to use up some leftover butternut squash, be it raw, canned, or roasted!)  If you happen to have some mac-and-cheese-loving kiddos in the house too, I am certain this recipe would also be a great way to sneak some extra squash onto their plates.
Let's make some butternut squash mac and cheese!