This homemade sun-dried tomatoes recipe is super easy to make in the oven and irresistibly delicious.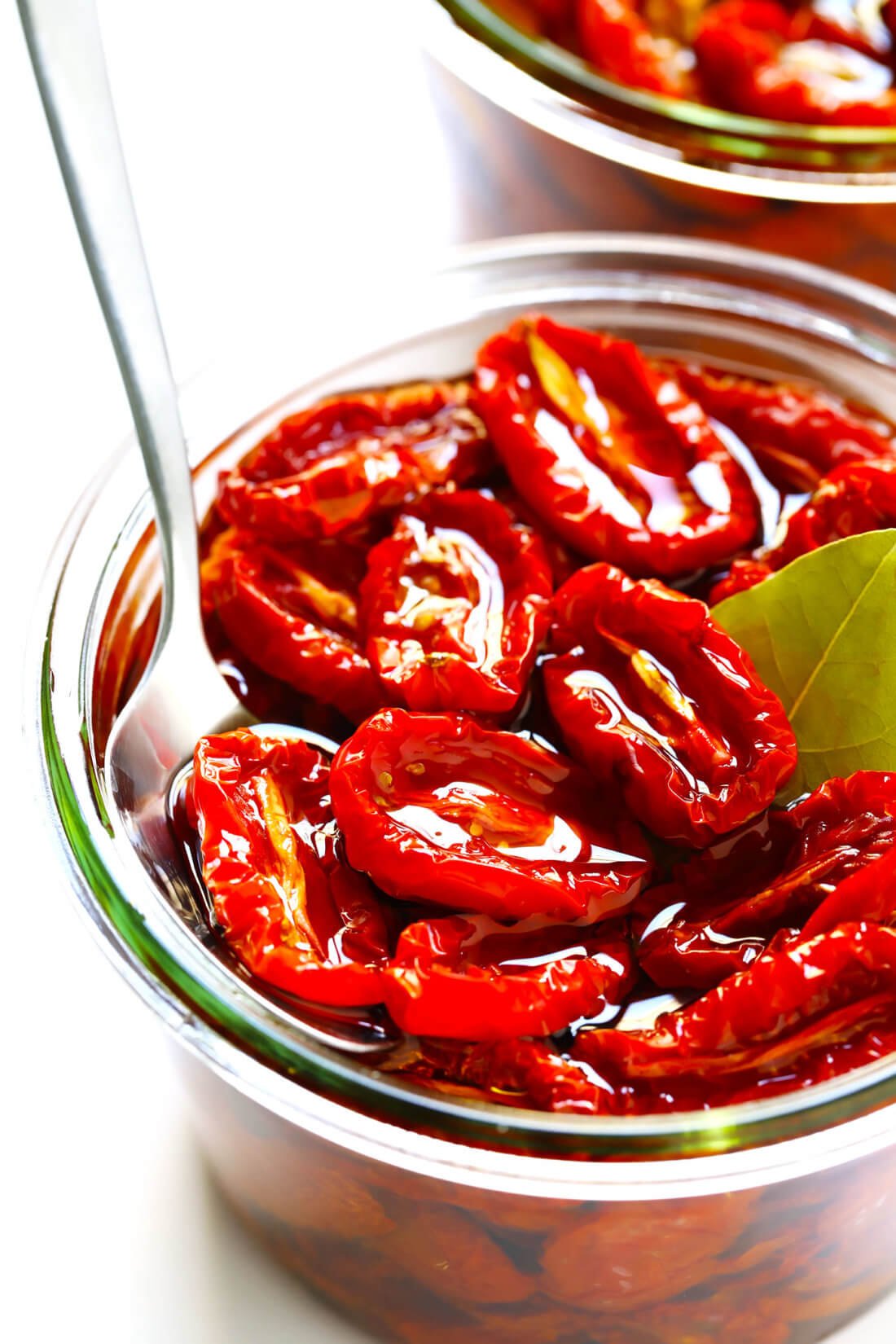 Trying to figure out what to do with that end-of-the-summer bumper crop of tomatoes from the garden?!
Make a batch of sun-dried tomatoes! ♡
They're super duper easy to make in the oven, and can be customized to be as herby, garlicky, spicy or plain as you prefer.  They can be made with your preferred types of tomatoes, either small batch (with just a handful of tomatoes) or large batch (filling up an entire baking sheet or two).  Homemade sun-dried tomatoes are also usually significantly cheaper than those expensive little jars sold at the store.  But best of all, they are just so incredibly flavorful, especially made with juicy ripe tomatoes at the height of peak season.
We've been making batch after batch of these oven-dried tomatoes this past month, and have loved tossing them in everything from salads to soups, pastas, pizzas, frittatas, sandwiches, biscuits, pestos and more.  We've also found that — if you happen to make an extra batch while you're at it — people love receiving these little gems as summertime gifts.  And if you pop a freshly-dried batch in the freezer, they can keep there for up to 3 months as well.
Let's make some!