This easy roasted butternut squash recipe can be made with either diced or halved butternut squash.  Plus, ideas for various seasonings that you are welcome to add too!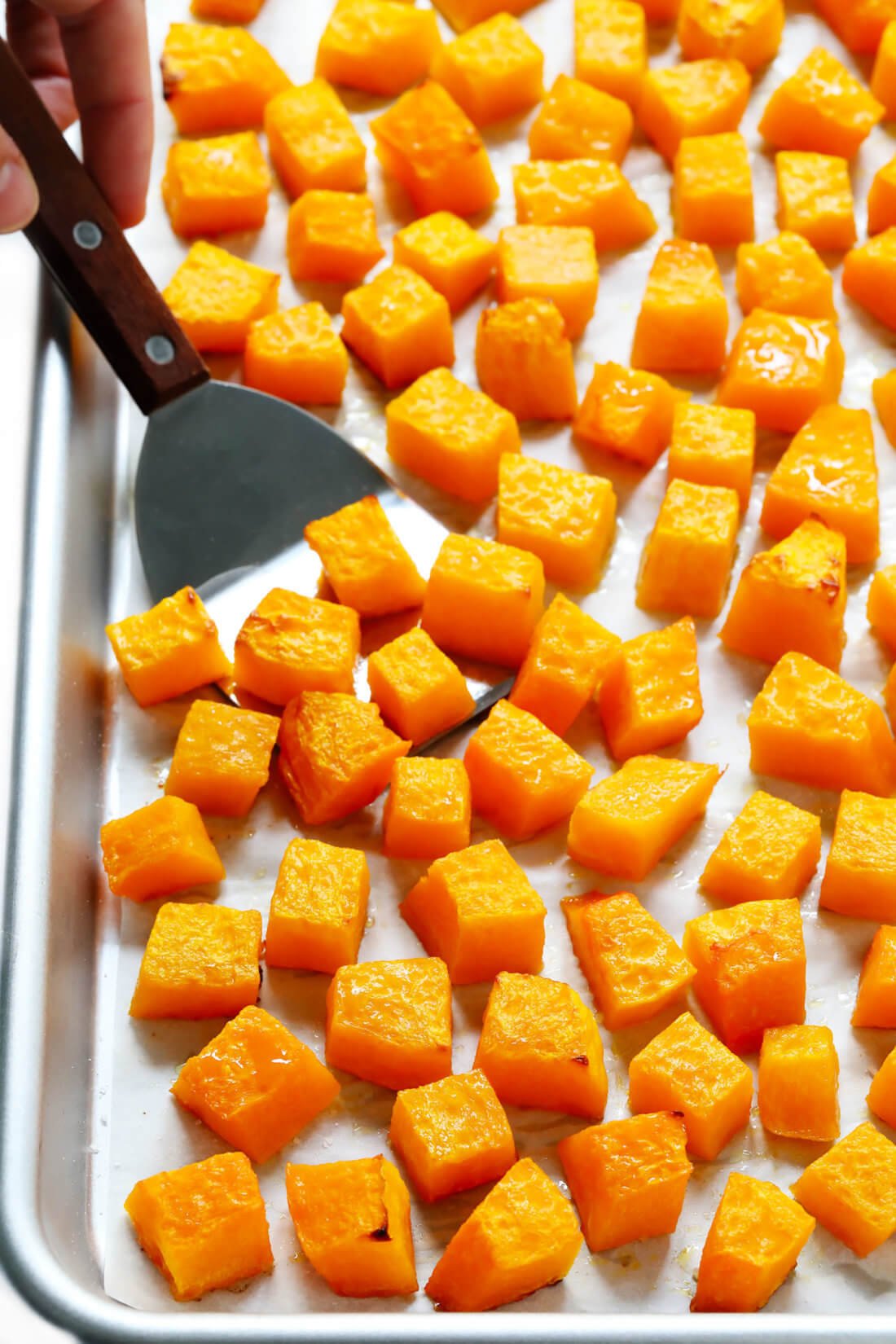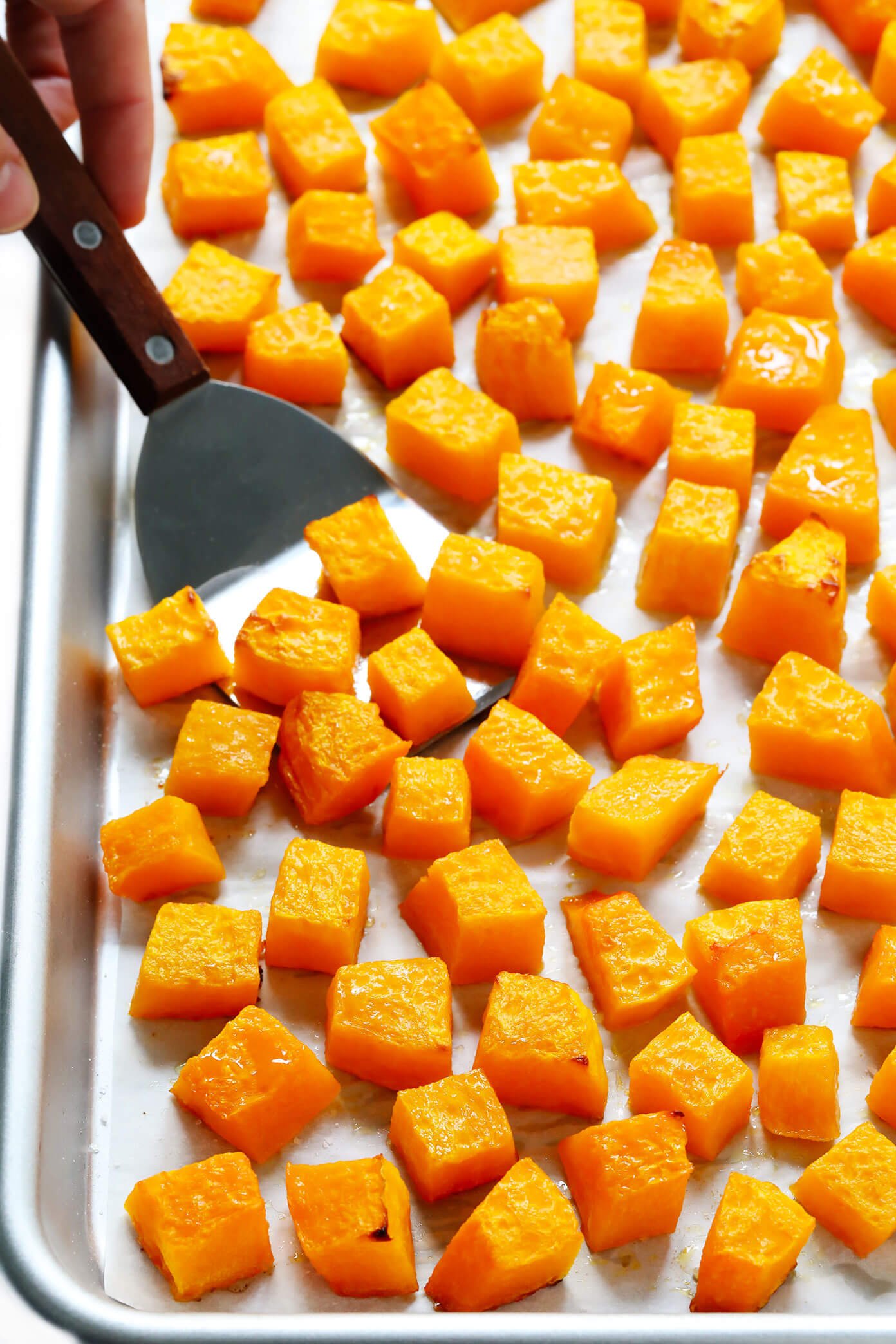 Alright, after a brief refresher yesterday on how to cut butternut squash, I'm back today with all of my best tips for how to roast butternut squash in the oven!
There are two basic methods I tend to use most — either roasting the squash in two large halves, or dicing it up to roast in smaller cubes.
To be sure, the easiest option here is to simply roast two butternut squash halves.  There's no tedious dicing required, and the squash will roast up beautifully in the oven in less than an hour.  Once it is cooked, the squash can be scooped out of its skin and added to any recipe that doesn't require diced squash, such as butternut squash soups, mashes, sauces, risottos, baked goods, etc.  Super simple!
That said, probably the most popular method for making roasted butternut squash is to dice it into cubes.  The cubes have the added bonus of getting all crispy and golden and caramelized on the outside, while staying nice and tender on the inside.  And they will hold their shape well when added to anything from salads to pastas, tacos, curries, and more.  Or, they also make for a delicious easy side dish served just on their own.
Here are my best methods for how to make both styles of roasted butternut squash!