This is a recipe for beautiful deviled eggs, but before we get to it, I'll ask that you let me tell you about the last couple of days first. I know the eggs are distracting, I mean, look at them! If I could give you one right through the screen, I would.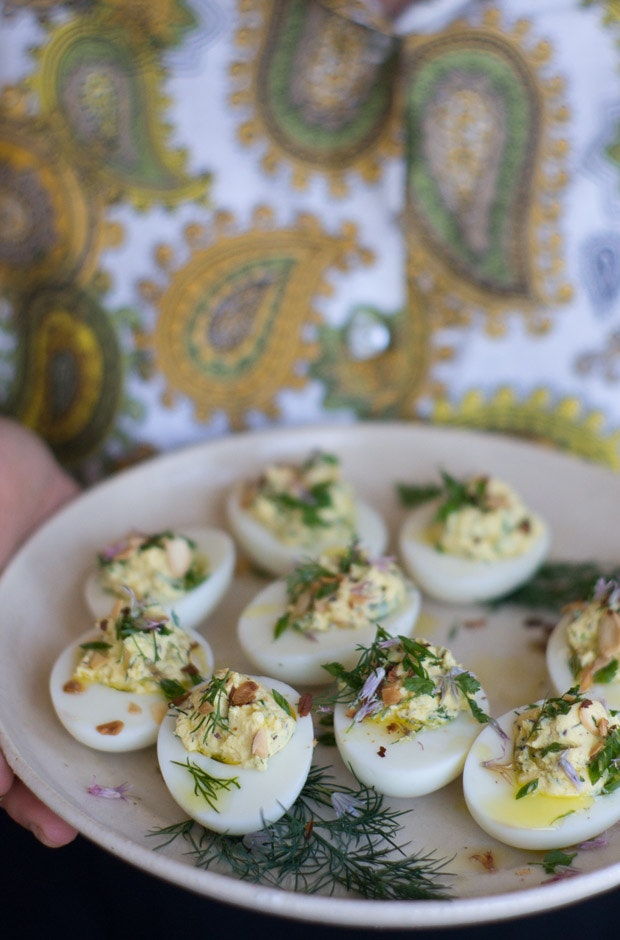 These deviled eggs were part of a Saturday night dinner spread – leftover from Friday's lunch. They made the trip north with me, to visit friends in Bolinas. We had a tasty dinner of mostly leftovers and the eggs were a hit! Let's talk about what makes them great. The main thing is they're classic-inspired, simple to make, and updated at the same time.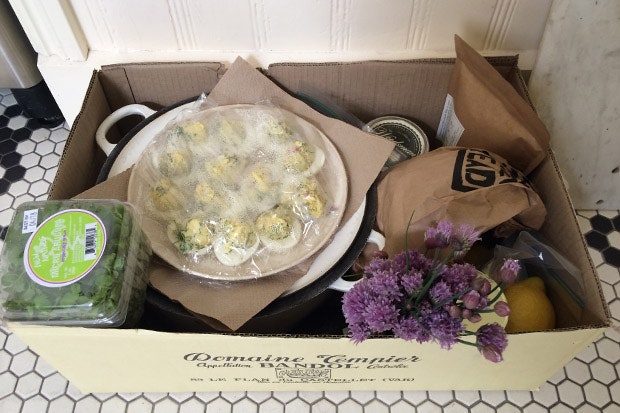 Above is my leftover box packed for Bolinas – soup, eggs, Josey Baker Bread, various toppings and condiments.
How to Make Deviled Eggs
The concept is straight-forward, but there are a couple of pitfalls to avoid. The main thing, boil your eggs properly. This is so you don't ended up with dreaded grey yolks. An ice bath after boiling is your friend here. Cool, peel, halve, make a beautiful filling from the yolks, and you're on the home stretch.
The Best Filling
It's all about getting the flavor and texture right here, and I use a little trick. The filling is mixed, mashed, and fluffed into a light herb-flecked dollop. Toasted almonds add the crunch, chive flowers bring the pretty. They're not technically deviled, as there is no paprika or mustard in this version, but you can always tweak the filling to your liking with a few pinches of either.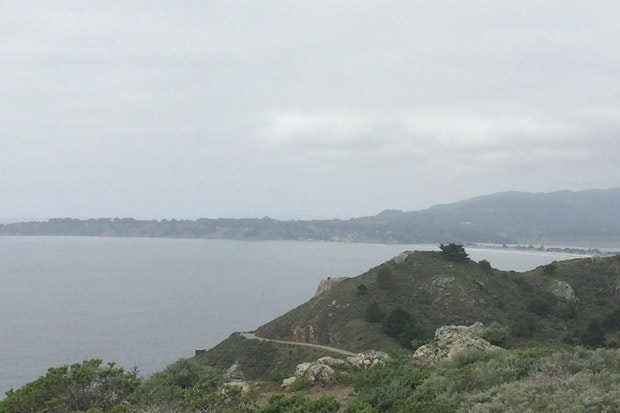 Tasty Variations!
A number of you have made these over the years, and have noted variations and suggestions that I wanted to highlight.
Allyson:  "I just made these for Easter. Coincidently, it was the first time I've ever made, or actually eaten, deviled eggs. They were fantastic. I used pistachios instead of almonds, and couldn't find chervil or dill seed, but they were so much better than I had imagined. My fiance, who loves deviled eggs, declared them the best he's ever eaten."
Berndy said, "I make my deviled eggs with pickled eggs for a more interesting taste." Love this idea, and think they'd be great using these pickled turmeric eggs!
Continue reading Deviled Eggs on 101 Cookbooks